Precept Staffing, Inc
Categories
Employment & Staffing Services
About
Precept Staffing was founded in 1999. We are a Temporary and Permanent employment staffing agency. We have a Certified Professional Drug Testing Division*. We are locally owned and operated. We specialize in light and heavy industrial job placement. Other areas of job placement include clerical and administrative. We are strategically located to serve you first.
Mission Statement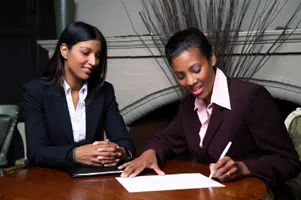 Our Mission at Precept Staffing is to be our customers' #1 source for getting their staffing needs met.
We will accomplish that mission by selecting and screening the most qualified employees while keeping the needs of our customers first.
Our mission is to strive to match the perfect fit for the candidate and the customer.
Our commitment to the mission is what makes a positive difference in our customers' workplace.
Professions and Services
Precept Staffing is a provider of strategic staffing solutions and has experienced consistent growth and now offers the following professions and services to our clients.
Accounting
Administrative / Clerical
Educational
General Labor
Customer Service Representation
Industrial
Janitorial
Managerial
CNAs / Nursing
Professional
Technical Support
Warehouse
Precept Staffing is …
A Certified Minority Owned business by the State of South Carolina.
Selected "Small Business of the 4th Quarter in 2009 by The Laurens County Chamber of Commerce